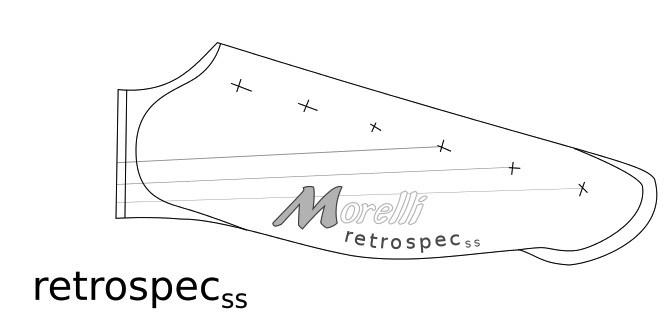 At the beginning of the year a number of Fender® Telecasters® came through the shop for various repairs. Their unique sound and affordable price have made them popular for over half a century. Consequently there are no lack of Teles® in need of setups, refrets or upgrades. I've always enjoyed the Telecaster's unique sound and iconic design. In fact the Telecaster has become so iconic that Fender's attempt to receive trademark protection of its shape was denied in 2009 by the U.S. Trademark Trial and Appeals board.
Leo Fender designed these guitars to be built with cheaply available materials, a simplistic shape and rudimentary assembly techniques that could be executed by unskilled labor. The ease of construction is clearly seen in 1950's footage of the Fender factory . While a fan of the Telecaster, I wondered how might a Telecaster look and play if designed today for skilled production?
As I began to conjure alternate designs, my good friend and superb musician Saleh Sabat began waxing poetic about the Tele. You see he's a big fan of Leo's creation and has even assembled his own mongrel Tele courtesy of Warmoth and a half dozen other boutique manufacturers. Be it the chicken pickin' twang or good looks of a worn out Telecaster, Saleh had a lot to say about what made good ones sing. It became obvious we had much to do.
At the beginning of 2013 we began what became a six month journey to design a new guitar – one inspired by several Fender icons – primarily the Telecaster, along with the Stratocaster®, Starcaster® and Jaguar®.
The nascent guitar's new name, the retrospecss, seemed fitting – the subscript representing Saleh's initials.
Our goal became clear – to design an elegant and sometimes ingenious guitar that retained the essence of the icon, in sound and design cues, yet embodied a completely new and modern interpretation.
The culmination of ideas has been codified on vellum with french curves under the lead of a Mirado Black Warrior, in design spec documents, and a stream of SMS and Facebook message long enough to write a small novel. A relentless pursuit with many epiphanies, we have strived to leave no detail unturned. Along the way I constructed a standard Telecaster to gain a more intimate understanding of the instrument. We've now acquired the woods and the hardware; it's time to build templates, jigs and develop the construction processes. Over the next six months we'll be creating four retrospecss guitars. We hope they do their iconic inspiration justice.
We just may have a few great ideas up our sleeves and we're looking forward to sharing them with you! Keep an eye out on our blog as we begin realizing the retrospecss from our imaginations to wood, metal and electricity.