Reynolds Concert Grand Double Top
Joyful, Joyful, We Adore Thee (Ode to Joy)
by Filippo Morelli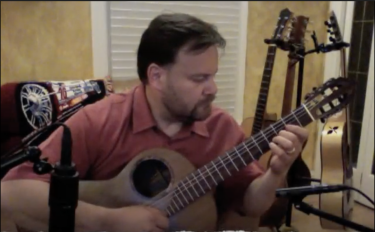 Just beginning to learn the first segment of an arrangement by Mark Anthony Cruz. One of my favorite Beethoven pieces. This is played on a Reynolds Concert Grand classical guitar. Double top Chocolate Cedar and phenomenal moonscape Cocobolo. If only I could play as well as this guitar can make music.