January 2013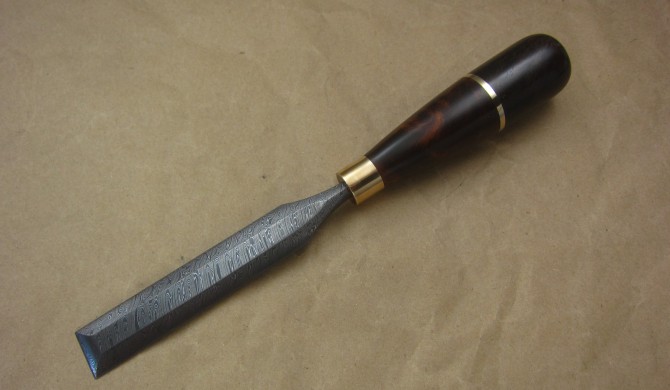 We are excited to announce that we recently won an instrument building competition. Partnering with luthier Todd Stock we set out to build a matching set of Octave Mandolins. Judged by luthiers, this matching set took first place. These instruments were very unique – one third violin, one third mandolin and one third acoustic guitar.
We began building the pair of octave mandolins in August 2012. Inspired by the work of luthier Fletcher Brock, these instrumental twins were made from the same timbers with slight variations in details and finish . Eastern Hard Curly Maple comprised the back, sides, neck and binding. Canadian Spruce was hand carved and tap tuned to produce a very responsive carved archtop. Finally the fretboard, headstock, bridge and suspended pickguard were fashioned from Bolivian Rosewood. The finish is a vintage tobacco sunburst shot in Nitrocellulose Lacquer.
In the hands of a very capable gigging musician, this instrument now resides in Colorado. For details on the final instrument, please view the portfolio.
So I broke out the wood stash.
Hauling lumber to Todd's shop, we resawed a gorgeous stick of Eastern Hard Curly Maple, some fine vertical grain Canadian Spruce and a two foot chunk of Pao Ferro to make up the fretboards, bits and details. The Spruce was a 2×4. Yes you read that correctly, a 2×4. Not any stick mind you but one my friendly builder Barry handed me while renovating my parent's home. "I've got to show you something", said Barry. We walked over to a stack of 2×4's where one stick laid to the side. "Look at the grain on this board, it's perfect."
Sure enough this had to be the finest 2×4 I'd ever laid eyes on; creme white, no runout, tight and consistent grain lines showing perfectly vertical to the face. Barry rubbed him chin, "There's just no way I can put this board in a wall. I thought you might be able to do something with it in your instrument shop." Sure enough Todd's wizardry took one 2×4, sectioned and carefully joined pieces to make two arch tops. They were beautiful..
Over the next four months Todd and I would gather, working on the design (which we drew up from scratch from photos) and slowly advancing the construction. I would haul bits and pieces back to my shop so I could make progress when not at Greenridge Guitars. Todd named them, Octoman #1 and Octoman #2, which seemed to stick. While twins, I carved the necks slightly different, mine to my preference and Todd's (Octoman #1) to his. Octoman #1 received a Gibson style heel while I preferred the classical heel design.
We each carved our own arch tops, Todd's being perfectly symmetrical with great recurve and mine being carved to tap tone be damned the specific graduation measurements. The instruments received asymmetrically designed mirror image head plates, and our corresponding shop logos. Finally Octoman #1 received a 2 color burst over amber, with a lighter brown tone. This played well to #1's slightly more pronounced curl figure and coincided well with the violin finish on the back of the neck.
With a  three color burst to a dark tobacco brown, Octoman #2 showed a more pronounced burst with more red transition and a figure eight burst on the back of the neck. Between the pick guards we designed, the custom bridges in Pao Ferro, beautiful head plates, killer curl and finish, I must say these mandolins were a sight to behold. Octoman #2 was spoken for at the beginning of construction – it was delivered to an extremely talented and promising teenage artist in Colorado already cash positive with his gigging bluegrass band.
Separated at birth, Octoman #1 will likely stay on the east coast, with one of Greenridge Guitar's customers. Briefly played as a pair upon birth, but separated shortly thereafter. Will they ever have a reunion? That I can not answer but like with many things, the value was in the journey not the end product. Now it is time for the new owners to make their own journeys with these instruments!
See more of this instrument.
I recently had the pleasure of building an octave mandolin for a luthiers competition. Actually it was two mandolins, co- building with Todd Stock. These were identical twins, made from the same cants of wood yet with the nuanced variations that one might find in actual twins.
I'm not sure who did what work at this point, though undoubtedly Todd likely outran my pace as his ability to progress through research and construction is something to behold. I mostly tried to keep up and filled in the many bits and pieces of work necessary to finish two instruments. There is never lack of work in luthiery.
The competition was a great experience. For starters it gave Todd and I an opportunity to build something together – for as many years as I've known Todd, I'd never built with him. Oh, I've shared a chisel, a hand plane and no lack of tears repairs to my instruments. But nope, never built an instrument with him end to end. Secondly we were headed deep in to new territories, neither of us having built an acoustic arch top much less a mandolin.
And I have to say it was a blast.
Upon considering the competition, Todd's suggestion was that we build octave mandolins. My reply was succinct, "Huh"? Being a good sport while simultaneously ignorant about the mandolin family, I set about Google and Youtube listening to search results. After staring at a handful and listening to a few more I came back to Todd, once again somewhat frank, "Todd, why do you want to build an octave mandolin? They look ugly and I don't really care for how they sound." Todd replied, "You haven't look at the right one. Check out Sarah Jarosz." Todd doesn't really have any annoying traits – he's a great conversationalist, a patient teacher and a perfectionist which he does not apply as a standard to others but to himself. That said he does have one annoying trait – with encyclopedic knowledge and a student of anything that interests him,Todd is most always right. Sure enough, the Jarosz recordings on Fletcher Brock's octave mandolin were in a class of their own. "That's a cool octave mandolin, Todd, I'm up for this."